Ethan Sobol, MD details valuable pearls that he used when interviewing virtually for Retina fellowship in the era of COVID19.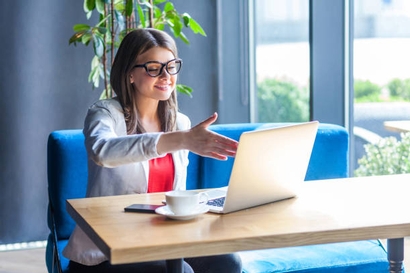 When the COVID pandemic first led to widespread lockdowns and travel restrictions in March of 2020, we never anticipated it lasting more than a couple of months, and certainly not more than a year. Yet here we are. For the 2020-2021 fellowship and residency interview cycle, all interviews were virtual. In those scary and uncertain times early in the pandemic, this was just another aspect of the "new normal" that we slowly became adjusted to. Now with COVID resurging, and interviews likely to remain virtual for the foreseeable future, it will be important to hone your skills for you to present your best self. Now I won't profess to be any sort of expert, but here are the lessons and tips that I learned through interviewing for fellowship, and from speaking to friends and colleagues who went through a similar process.

1) You'll save money!

In some ways, this is one of the best parts. Instead of traveling to 10 or more cities with expensive hotel room stays, you can do it all through the comfort of your living room. As a third-year resident, you also will avoid missing valuable operating room time during one of the crucial periods where you'll hone your cataract skills. In prior years, the undue burden of travel may have added to any educational debt you might have. Or (shameless plug) you could have used those many hours toward oral/written boards prep with OphthoQuestions. As a resident applying to fellowship (or medical student applying to residency), there are plenty of other great ways to spend your hard-earned residency salary.

2) Lighting is key

Don't just sit down on the couch or at your desk and hope things will look good. Set up a simple background without too much clutter. Perhaps a painting or a plant can be within the frame. In my opinion, don't try too hard here and show off accessories or hobbies within your house or apartment. You should be front and center and without distractions. Then to optimize lighting, I would recommend having lamps on either side of you, but out of view. Another light can be in front of you. This way you front lit and the lighting on the sides will eliminate shadows. Lastly, I would consider buying a ring light. This made a huge difference for me. The one that I used is less than $20 and can be found here. This can be placed behind your computer just above your camera, or slightly off to the side. Just try out a few angles and see what works for your set-up.

3) Optimize your camera

Once you have your lighting ready to go, I would also recommend trying an external camera. I bought one on Amazon (link) and set it up just behind my computer. It made everything look sharper and less grainy, even though before trying it I felt like my computer's camera was actually pretty good.

4) Control your image

There will also be times when you'll need to turn off your camera during some of the longer interviews. For this reason, I recommend uploading a professional headshot to your Zoom profile icon – this way you won't just be a dark box with your name on it if you must take a break and step off screen.

5) You can still be social with other applicants

One of my favorite parts of residency interviews was meeting other applicants. Not only will these be your future colleagues, but there are so many smart and interesting people all in one place. With virtual interviews, it's obviously harder to meet people. In some interviews there were small breakout rooms where applicants could talk with current fellows or faculty. It's still possible to have organic conversations and get to know fellow applicants. I'd encourage you to follow up with people, and even use the side chat feature if you want to continue a conversation.

6) Embrace the awkwardness

Sometimes there will be glitches or someone's mic will be muted. Just play it cool! Who knows what other surprises may arise? Just make sure you're not the one who forgot to mute yourself. And definitely wear pants, in case you do need to stand up.

7) Take notes (before and after)

This goes for pretty much all interviews, but I think it's especially important when you aren't visiting a place. Read about the facilities and attendings and have a cheat sheet next to you. If you do enough interviews, it will all blend together, and you don't want to mix up programs. Once you're done, take notes about what you talked about, and send follow up emails if you feel compelled.

8) Look at the camera

This was counterintuitive to me at first, but if you are just looking at the person you're speaking to (or yourself) on Zoom, it will look like you're looking down instead of straight ahead. Find a way to remind yourself to look directly into the camera when you're talking so that you can simulate eye contact as much as possible, and hopefully leave a good impression.

9) Ask if you can visit

This wasn't as relevant last year, but in the coming year where there are less travel restrictions and COVID policies seem to vary by region, it can't hurt to ask whether you can come and visit the program. Not only will this demonstrate interest, but it will help you figure out where you might fit in best.

10) Have fun and use each interview as an opportunity to learn

In some ways, the last year and a half of the pandemic has taught me to focus on the more important things in life. Don't get too caught up in the call schedule, or how many patient phone calls you'll have to return. Every program will have pluses and minuses. During interviews you'll have a unique opportunity to meet experts in your field. After the basic interview questions, I tried to use some of the 1 on 1 interviews to ask for career or research advice, discuss interesting cases, or ask about certain surgical approaches. Or depending on the vibe of the conversation, discussing hobbies or whatever else comes up naturally is totally fine. Overall, just try and enjoy yourself and make the most of the opportunity to meet and learn from everyone. You're clearly qualified if you're being interviewed, so now it's just time to find the right place for the next step in your career.

Lastly - even with all the hardships the COVID pandemic has presented us with, I truly believe it is so important to keep a positive mindset and look for the silver lining in these unforeseen circumstances. Or as a close friend likes to say… "be positive, test negative!"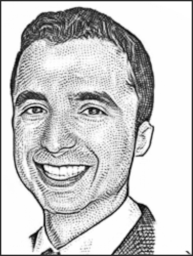 Ethan Sobol MD is currently a Retina fellow at Emory University

He can be found on Twitter at @ethansobol


Want to get more from OphthoQuestions?
Related Posts