Charlotte Gore, M.D. gives the in's and out's of what sparked her interest in Pediatric Ophthalmology and gives pearls on finding the best-fit Peds fellowship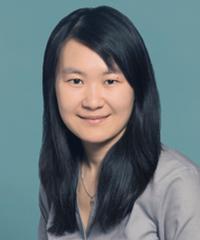 The Demand Is There
Often I hear residents say "I hate going to peds clinic." or "I am not good at the sensorimotor exam." or "I don't know how to interact with kids." If these thoughts never crossed your mind, then you are ideal for pediatric ophthalmology. If you like strabismus, or you like children, then pediatric ophthalmology is also perfect for you. But even if these thoughts swam in your head on a daily basis while you are on the peds rotation, which they did when I was a 1st year resident, you may still want to consider the possibility of pursuing a pediatric fellowship.

Pediatric ophthalmology is in demand and every year, there are more job offers than there are graduates. Very few subspecialties can make this claim now, but both academic institutions and private practices aggressively recruit pediatric ophthalmologists. If location is important to you, pediatric ophthalmology will allow you to find a job in any location you like, even in California.

You do not have to give up intraocular surgery if you like doing them because you will still be doing pediatric cataract cases. Yes, they are more difficult than adult cataracts, but being able to do them makes you a better adult cataract surgeon. There is a saying that "If you can do peds cataracts, then you can do any cataract". If doing intraocular surgery is stressful for you, then consider strabismus surgery as "a walk in the park" and far less anxiety-inducing. In fact, strabismus surgeries carry less risks and things don't "go down the drain" very fast.

Everyone learns the tricks of the trade. Just like how we had to learn how to do indirect ophthalmoscopy and a scleral-depressed exam, we all have a few tricks to get a better sensorimotor exam or to engage the young patient while doing retinoscopy.


Pediatric fellowship considerations
AUPO-approved pediatric fellowships are 1-year fellowships. All programs use the SF Match. The odds of matching are excellent. The latest statistics (i.e. December 2015 match cycle) show that there were 58 positions and only 34 were filled. Having said that, the top fellowships (Boston Children's, CHOP) are still relatively competitive.

There are 2 general types of pediatric fellowships: the ones focused on strabismus and the ones focused on pediatrics. Ideally, one wants to have a healthy balance of both strabismus and pediatric exposure, and that's what the top fellowships offer. But if you know you want to focus on pediatric cataracts, or on adult strabismus, then there are programs that target those particular areas of interest.

Pediatrics fellowship is still very much "mentor dependent". Your way of doing surgery and your approach to clinical thinking will reflect the "lineage" of which you are a descendent. For example, are you an adjustable suture surgeon? Or are you an IOL implanter for infants? Or do you make a fornix incision or a limbal incision for your strabismus cases? Because the field is relatively small, "name" still carries some weight.

On your interview trail, you should ask about the strength and weaknesses of the fellowship, meaning if the fellowship is strong on strabismus or on general pediatric ophthalmology. Also ask about surgical numbers, especially for the less common pediatric cases such as cataracts, glaucoma, oculoplastics (such as congenital ptosis repair) procedures. Find out if the attendings will turn these cases over to the fellows.

Most pediatric ophthalmologists are nice people, but there are a few strong personalities out there. Ask the current fellows whether their mentors are supportive. Also ask if you have your own fellows clinic (to develop your own clinical judgement), and if you have any opportunities to be in the attending clinic (to learn their clinical judgement).


For the pediatric fellow to consider
Whether you are in this fellowship because you love kids and strabismus, or you are in this fellowship because you are in-between a more competitive fellowship, your goal is to walk away with a better understanding of the elusive sensorimotor exam as well as a solid foundation to pediatric eye diseases.

Clinical experience

Kids are not little adults. Same with their eyes. They have diseases that may not be seen in adults or may present differently than in adults. For example, you may see more vernal keratoconjunctivitis than the cornea fellow; you may probe more NLDOs than the oculoplastics fellow; you may screen more babies for ROP than the retina fellow. Hence, before starting fellowship or in the first several weeks of fellowship, familiarize yourself with common pediatric eye diseases and their management.

Surgical experience

Kids eyes are also not just smaller adult eyes. Their ocular tissues behave differently in the operating room. The sclera is much softer, and the cornea is also thicker (in babies) and softer. The lens capsule is much more rubbery, making it easy to radialize the capsulorhexis. Depending on the fellowship, the goal is at least to do a few intraocular surgeries so that one is familiar with the elasticity of the tissue. Most of your surgical experience will largely involve strabismus, and muscle surgery is more-or-less done similarly between different institutions. But if you can, learn the minute differences, such as re-ops and adjustable suture techniques.

Research

The deadline for submission to AAPOS is usually in September/October for a conference in March/April. Therefore, there is time to begin a project once you are in fellowship. Start asking for a project or think of a project in late August-early September. The fellows have a later deadline for AAPOS abstract submission so that should give you plenty of time to begin something like a retrospective chart review study.

Job search

The annual AAO conference is the best time to be looking. Try not to wait until AAPOS. But if you are a procrastinator, there will still be offers passed around as late as June. Remember the previous paragraph about the high demand and low supply of pediatric ophthalmologists.

Boards

If you are taking the boards during fellowship, I recommend starting to study in January. But if you want to be a gunner and begin doing Ophtho Questions early, that is also acceptable. Because you are a peds fellow, there are certain subjects you will (by the nature of the fellowship) be more familiar with, such as oculoplastics (a lot of anatomy), optics (hopefully you can prescribe glasses and use prisms), neuro (adults with diplopia usually come to peds to be fixed) and of course, peds. The subjects that I recommend focusing on include retina, glaucoma and cornea as those tend to be more adult people's diseases.

My suggested timeline for your fellowship year:

July-August ~ read up on sensorimotor exam, pediatric eye diseases
September-October ~ research project
November-December ~ job search
January-March ~ study for boards
April-June ~ fill in gaps in areas of weakness, get ready for setting up your own pediatric practice (such as gathering a list of the tools you want, grab a copy of the informational pamphlets your mentor uses, write down the cataract settings and instrument order codes

Final Thoughts

Pediatric ophthalmology may not be the next "new-and-upcoming" subspecialty, but we remain a very happy group of ophthalmologists. You know that tremendous reward you get from that post-op cataract patient seeing well again? As a pediatric ophthalmologist, that sense of satisfaction comes more often, like after a successful patching therapy for amblyopia, or even seeing a child put on a pair of glasses with high refractive error. Sure, the "wow"-factor may not be as dramatic, but it's the little "wow"s in clinic that constantly remind me of why I became an ophthalmologist in the first place.




Want to get more from OphthoQuestions?
Related Posts