Ryan Wise, M.D. shares his study tips on how to completely dominate the OKAPs and the ABO's Written Qualifying Exam. He turned out the #1 performance among all those using OphthoQuestions during 2018-19!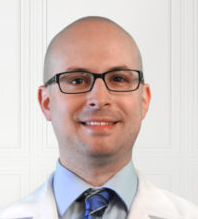 The Backdrop
Based on previous Qbank performance, I was asked by OphthoQuestions to provide study tips for the OKAP/WQE exams. A little background before I delve into my strategy over the years. I graduated medical school from the University of Iowa (2013), followed by residency (2017) and fellowship (Glaucoma, 2018) at Indiana University School of Medicine -- both excellent training programs with many outstanding mentors. My family and I now live in North Carolina where I work in private practice in the Charlotte area. My wife and I enjoy introducing our children to local sports teams and activities around Lake Norman. When other ophthalmologists tell you that life gets better after training you should take them at their word. The best times are still ahead!

Aside from wanting to become a competent ophthalmologist, a huge motivator in studying for boards came from that empty feeling I often had as a 1st year resident when I saw an interesting patient only to realize I didn't know anything about what I was actually looking at in the clinic or OR. Wanting to rid myself of constantly feeling clueless, I endeavored early in training to consistently devote what little free time I had to learning the fundamentals of ophthalmology. Not a natural test-taker, I didn't immediately score high on the OKAP, but by trial-and-error, I refined my study strategy to improve my knowledge-base and performance on both the OKAP and WQE. Unfortunately, I can't yet say that I am a "competent" ophthalmologist since the oral board exam is yet another two months away! But I am going to be as transparent as possible about my study strategy as well as how it impacted my OKAP performance in residency by year, followed by how I performed on the WQE.


The Rookie

As a 1st year resident, I was told by senior residents and attendings, "Just read the BCSC and show up to lecture – you will do fine on the OKAP." Perhaps that worked for some individuals, but it was not at all how I was accustomed to studying in medical school. I was always an independent/solo studier who would read, create study guides, and work through Qbanks on my own. Nevertheless, I took the bait, ignored my tried-and-true study habits and focused solely on reading the BCSC (finished only 5 books as a 1st year resident – plastics, cornea, glaucoma, lens, and retina) and attending lectures. I heard about OphthoQuestions as being a strong resource for test preparation, but didn't take it seriously in my 1st year of residency. I believe I started going through OphthoQuestions about 2 months before the OKAP and completed somewhere between 50-70% of the Qbank (not even one full pass). For my efforts, I scored 78th percentile on my 1st year OKAP exam. Unlike the USMLE Step exams, OKAP questions were shorter, straightforward and seemed to largely reward knowledge about basic eye trivia. I wasn't upset with my 1st year OKAP score, but felt I could do much better if I simply refined my study strategy going forward.


Sophomore Steel
As a 2nd year resident, the most important change I made to my study strategy was to start reading and doing practice questions EARLY in the academic year (June). This may come as a shock, but I also abandoned the BCSC altogether in my 2nd year. The proof is in the shrink-wrap where most of my BCSC books remain today! I simply could not read fast enough to complete the BCSC in time, much less sort through the endless sea of text for that tiny nugget of high-yield trivia on the test. I shifted my reading to two books as a 2nd year resident –- Kanski's Clinical Ophthalmology and Yanoff's Ophthalmology.
For pathology, I only studied Eagle Pathology slides from Wills' Eye. I began by reading Kanski/Yanoff followed by Qbank books ending with OphthoQuestions as my benchmark. OphthoQuestions was the Qbank that felt most similar to the OKAP and provided a scaled scoring system that accurately estimated my performance on the actual exam. Another great strength of OphthoQuestions is that users vet the questions in the comments section by citing information directly from the BCSC. It's also extremely enlightening to read responses from question moderators to many comments posed by Qbank users. This dialogue between users and question moderators saved precious time compared to drudging through the BCSC for answers and I am forever thankful to all who have contributed to the Qbank in this way. My approach to the material was to go through each book/Qbank one subject at a time. I did not like mixing subjects, instead choosing to learn each in its purest form before scrambling all topics together. As a 2nd year resident, my study routine strictly adhered to the following method of reading and testing:
I approached studying the eye similar to an eye exam from "outside-in". I would read and test subject areas in the following order: Orbit/Oculoplastics/Lids --> Neuro-op --> Peds/Strabismus --> Refractive/Cornea/Conj/Sclera --> Lens --> Glaucoma --> Tumors/Pathology --> Retina/Vitreous --> Uveitis. With this subject order in mind, my study progression looked like this:
Reading:
Kanski --> Orbit/Oculoplastics/Lids section then
Yanoff --> Orbit/Oculoplastics/Lids section then
Qbanks:
Provision --> All Orbit/Oculoplastics/Lids questions then
Chern --> All Orbit/Oculoplastics/Lids questions then
Mass Eye and Ear --> All Orbit/Oculoplastics/Lids questions then
(Finally) OphthoQuestions --> All Orbit/Oculoplastics/Lids questions then move on to next subject area (Neuro-op)


I would repeat this sequence until every subject was complete. By the time I made it to the OphthoQuestions Qbank on any given subject, the repetition between Qbanks made me nauseous. Yet, that's when I knew I had the subjects down cold. Well, almost all of the subjects. As a rule, I NEVER STUDIED OPTICS for boards in any year of training (OKAP or WQE). For my efforts, I scored 98th percentile on my 2nd year OKAP exam. Again, I refused to study optics and it was consistently my worst section.


The Finish Line
I simply repeated this study formula but dropped Yanoff from my reading material as a 3rd year resident (scored 95th percentile on the OKAP) and as a fellow ("Passed" WQE, percentile scores were not provided in the test result). In general, the WQE seemed to test more clinically relevant knowledge and less esoteric topics than the OKAP. If you can do well on the OKAP, you should do okay on the WQE. I highly recommend my strategy to those who don't mind starting early and who get more out of independent studying than lecture. I also recognize there are many different kinds of learners and manners of studying. So, stay true to how you learn best by picking a strategy that suits your style – start early, study consistently and don't find yourself on-call the night before boards!


May the force be with you.


--Ryan J. Wise, MD ("RJDubz")


Want to get more from OphthoQuestions?
Related Posts