This post is written by vitreoretinal specialist, Adam Gerstenblith, and highlights various factors that should be considered by candidates pursuing a career in Retina.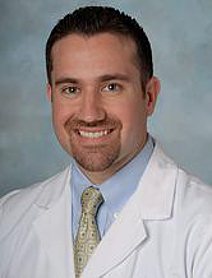 1. Vitreoretinal surgery fellowship overview
Vitreoretinal fellowship programs fall on a spectrum, from academic to hybrid models, and to purely private practice settings. Academic programs are centered at large universities and typically are more research focused. In private practice programs, the number of attendings working with fellows is typically small and they are structured more as traditional apprenticeships. Hybrid programs share aspects of academic and practice settings e.g., conduct and expect their fellows to involve themselves in research but are run, financially, as private practices. Excellent training can be obtained at all of them, and each has advantages and disadvantages. The variety in program settings allows prospective fellows to choose the type of program they believe will best prepare them for their future career goals.
2. How Competitive is Vitreoretinal Surgery Fellowship?
Overall, vitreoretinal surgical fellowships are fairly competitive. According to the
SF match statistics
, in 2013 there were 135 "retina" positions offered and only 114 positions filled. Although these numbers indicate that there are more positions available than applicants to fill them, this is somewhat misleading as it includes medical retina and 1-year surgical retina fellowships in addition to the more common 2-year surgical retina training programs. As the majority of applicants in retina are applying for a 2-year surgical retina program, it can be very competitive, particularly at the top programs.
3. What should I consider when evaluating a fellowship?
A. Number of faculty
– Hybrid programs tend to have the largest faculty. This may provide certain advantages, including higher clinical and surgical volumes. In addition, learning from multiple mentors allows you to learn a variety of approaches to managing retinal disease, which ultimately can help determine which style works best for you. A smaller program with only a handful of dedicated faculty members, however, may allow more personalized mentorship, which can be a distinct advantage for trainees.
B. Prestige of faculty
– The prestige of the faculty and program are often important when you begin the job search after fellowship. This is more the case if you are interested in a career in academic medicine, as the connections among the faculty at different centers can be an important factor is securing a job. However, the most important aspect of any training program is the quality of the training, and this does not always correlate with how well known an institution, or the faculty, are. We are lucky in the field of retina, as the training of fellows is held in high regard, and it is rare to find a "famous" retina specialist that is not heavily involved in teaching. This is the ideal combination; mentors who are both widely respected within the field and are dedicated teachers.
C. Industry connections of faculty
– In general, private practice and hybrid retina groups interact with industry more than their academic counterparts. This is, in part, due to relatively new restrictions at many academic centers that limit access to industry representatives. In the private practice/hybrid setting, however, there is often considerable interaction between physicians and industry. One goal of fellowship is to learn as much as possible, and that can include how pharmaceutical and surgical device industry personnel may contribute to patient care. However, even if you are not exposed to this aspect of retina management during your fellowship, it is usually not difficult to become involved once you begin your post-fellowship career.
D. Research vs. no research
– Most 2-year vitreoretinal surgical fellowship programs in academic and hybrid settings are heavily involved in research and encourage and support fellow research. Many private practice fellows, as well, are involved in research, as it is no longer the case that all research is performed in the academic setting. Even if you do not plan on conducting or participating in clinical research in your career, involving yourself in research during training will allow you to better understand how clinical trials are designed, executed and the data interpreted and presented. This will provide you the skills to critically analyze future research publications and help you interpret clinical trials and incorporate their results into the care of your patients.
E. Independent vs. mentor-based learning
– The best programs have the perfect combination of independent- and mentor-based learning. It is essential to work with attendings in clinic to learn. However, if you are simply there to help the attending see 100 patients a day and do not have the opportunity to ask questions and discuss cases with her or him, ultimately that is largely wasted time. Often, as retina clinic can be quite busy, you may have to wait until the end of clinic to ask about specific patients, images, etc. from the day. Be sure to discuss with current or recently graduated fellows how their clinic days were structured.
Having a clinic of your own is also a very valuable experience. When working with a different attending each day, you may only see snapshots of diseases at various stages. With your own continuity clinic, you can learn, firsthand, how a disease progresses and/or responds to the treatments you initiate. This is a very valuable learning experience, which is often best appreciated when you begin your own practice.
F. Surgery numbers
-- Candidates often judge and rank vitreoretinal surgical programs by the surgical volume of the graduating fellows. There are a limited number of fellowships with incredibly high surgical volume (i.e., >600 primary cases per fellow) and these few tend to be extremely competitive, as they only accept between 1 and 3 fellows per year. It doesn't require 600 surgeries to learn how to peel the ILM or fix a retinal detachment. However, because (fortunately) complications during modern vitreoretinal surgery are uncommon, it may take a few hundred cases before you see them. One distinct advantage of a high surgical volume in fellowship is that you are more likely to witness these complications and learn how to manage them when they do occur. This knowledge is what provides confidence when you begin practicing on your own, without an attending in the assistant's chair.
Despite this, there are many programs with lower surgical volume that still provide excellent training. Information regarding the variety of cases and the proportion of cases performed by the fellows as the primary surgeon is valuable and should be obtained from current or recently graduated fellows of the program. While it is important to gain experience as the primary surgeon, complete independence in the operating room is not always an advantage during fellowship. Once you begin your career, you will be on your own in the OR, so it is important that during training you take advantage of having a skilled assistant to guide you and to learn from. Ask all the questions you can while in the OR, whether you are the surgeon or assistant. Learn why your attending is using a specific technique, instrument, stain, etc. Ultimately, how much you learn during your OR time has more to do with how you spend that time, not the number of cases you graduate with.
Want to get more from OphthoQuestions?
Related Posts