In this post, Agustina Adaniya, MD gives her pearls on successfully navigating the ICO Clinical Exam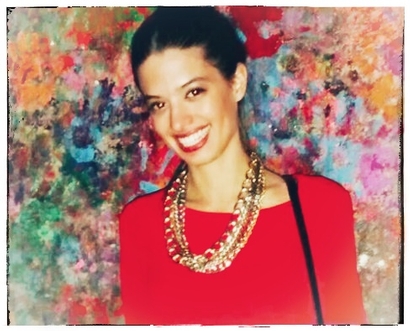 So you finally have decided to sit for the ICO Clinical Ophthalmology exam (Part C). You should know that it is the most challenging one! If you don't have enough time to prepare or just don't know where to start, this guide will help you get organized and use your time wisely.

The ICO Clinical Ophthalmology (Part C) exam consists of 200 multiple-choice questions over a period of four hours. Each question consists of four options with a single best answer. A positive mark is awarded for each correct answer. In contrast, no mark is given to those marked incorrectly. Therefore, you should always answer all of the questions.

Subjects included in this exam are:

General Medicine related to Ophthalmology
Community and Public Health

Ophthalmic Pathology and Tumors
Neuro-ophthalmology
Paediatric Ophthalmology and Strabismus
Orbit, Eyelids and Lacrimal disease
External Diseases and Cornea
Intraocular inflammation and Uveitis
Glaucoma
Lens and Cataract
Retina and Vitreous


Top tips to pass the ICO Clinical exam

Practice as many multiple-choice questions as you can. It is very important to start practicing multiple-choice questions from the moment you decide to sit for the exam. Don't wait until you have finished reading all of the ophthalmology books to start practicing questions (because you will never finish reading them all!). Try to take a set of questions every day (e.g. at least 5-10 per day) and take notes of the answer keys. Repeat the questions as many times as you need until you score better.

Criteria to establish hierarchy. Prioritize your study criteria to cover the most important subjects. Each subspecialty usually represents about 10% of the exam (including Retina, Uveitis, Neuro-ophthalmology, Glaucoma, Cataracts, Pediatrics, and Orbit). Do not focus your study in only one or two subspecialties because they will only represent about 20% of a total 200 question exam. If one of the subspecialties seems too difficult for you, strengthen your knowledge in the rest of the topics first. It is better to cover 80-90% of the topics and not to get stuck in only one topic (i.e. which will only represent 10% of the exam).

Plan your schedule. Commit yourself to your study goals and get organized from the beginning. Organize the subjects into your agenda and always make sure to include time for multiple-choice practice. Try to follow your timetable strictly, but set realistic and attainable goals. Apply the "SMART" method to your study schedule. This method consists of establishing clear objectives to be able to achieve your goals.


Specific -- establish concrete and specific weekly objectives.


Measurable -- quantify your effort by taking a specific number of questions per day. Write your study schedule down.


Attainable -- you must be able to accomplish your daily/weekly objectives and dedicate enough time for multiple-choice practice.


Realistic -- establish objectives that you actually will be able to complete. Prioritize from general to specific objectives. Use all the resources and methods available to facilitate your goals.


Timely: design a timeline and stick with it.

Use the resources recommended by those who have passed the exam. The book, Review of Ophthalmology by Friedman, Kaiser, and Trattler, was recommended by many students who have passed the ICO Clinical exam. This book is especially useful for multiple-choice exams since it is a short and concise text. Supplement with other textbooks if you want more details about a specific subject. By far, the most widely used book series is the American Academy of Ophthalmology's Basic and Clinical Science Course compendium. And of course, take all of the questions in the OphthoQuestions question bank (e.g. ICO Clinical (Part C) review course)!

Mind the clock. Remember: time is one of your worst enemies during the exam. Good time management is just as important as knowing the content. You only have 1.2 minutes per question, but not all the questions are the same level of difficulty. Thus, you shouldn't waste time on easy questions or on topics of which you already know well. Don't overthink questions! If are confident with a question, pick the answer and press forward. Do not underestimate the importance of good time management because Time will fly!

Preparing for these exams can be very tedious. But if you are organized, set goals, rely on recommended resources, and practice thousands of multiple-choice questions, you will easily succeed on this exam! One last reminder: you must read and practice questions each and every day.


We all have dreams. But in order to make dreams come into reality, it takes an
awful lot of determination, dedication, self-discipline, and effort.
Want to get more from OphthoQuestions?
Related Posts