Have you thought about a career in Neuro-Ophthalmology? Then you need to read this article!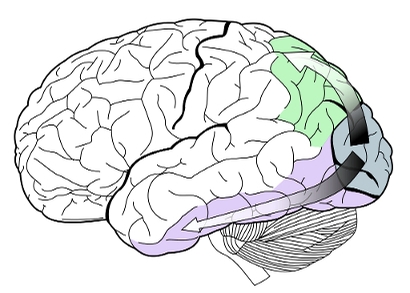 Ignore the many critics of neuro-ophthalmology!

Neuro-ophthalmology is a fascinating and rewarding career choice. In this post, I plan to share what personally drew me towards a career in ophthalmology. Also I will provide some basic information about the process of pursuing a neuro-ophthalmology fellowship. For those interested, the process is very different than most other ophthalmology sub-specialties.
As a medical student, I found myself most intrigued by the art and science of diagnosis. Physiology always struck me as boring unless it was somehow related to human disease. This love for diagnosis followed me to residency where I again found myself enthralled by those challenging cases where my wise attendings would scratch their heads pondering what the diagnosis could be. There was no better feeling than when someone (usually not me at the time) would finally figure out what was going on and make a conclusive diagnosis. If the disease had systemic implications on the patient's health that made the diagnosis even more rewarding.
As a first year resident I recall seeing a patient in my resident clinic who was referred for a visually significant cataract. The only problem was that she had moderate cataracts in both eyes yet her right eye vision was markedly impaired compared to the left. Fortunately I checked her pupils carefully before dilation and recognized her right afferent pupillary defect. Despite her normal appearing fundus and optic nerves, the attending and I agreed that the patient needed an MRI. Several days later the radiologist paged me STAT to convey that the patient had a giant aneurysm of the right internal carotid artery compressing the right optic nerve. A day later the patient had her aneurysm successfully coiled and she avoided the legitimate possibility of death or serious morbidity (if that giant aneurysm had ruptured). Presenting the case at grand rounds several months later, I knew that my love for neuro-op was growing.
During the second and third year of residency, we emphasize the development of surgical skills. I found myself addicted to cataract surgery. At the Veterans Hospital it was not unusual to take patients who were legally blind from cataracts and after a 15 minute to 1 hour procedure (depending on my stage of training at the time) they could see 20/20! Now I was torn… would I give up cataract surgery for neuro-ophthalmology? Fortunately, I was able to have my cake and eat it too because my chairman created a job for me where I could continue operating on cataracts (both as primary surgeon and staffing residents) yet still develop a busy neuro-ophthalmology practice. I would later discover that neuro-ophthalmology is a specialty lends itself well to a combined specialty practice.
All academic centers and some large multidisciplinary private practices need a competent neuro-ophthalmologist. The demand of patients and eye care providers for neuro-ophthalmology is HUGE. I have yet to meet a neuro-ophthalmologist who was not inundated with patients the day that he or she opened for business. The problem, of course, is that neuro-ophthalmology referrals are often complex and require a thorough history, careful exam, and extensive review of outside medical records. After the patient leaves the office, the work continues in the form of following-up on ancillary testing and writing letters to referring providers. Ironically, this long visit is often billed under exactly the same code as a new patient referred for a routine diabetic eye exam. The issue becomes how can one support a healthy salary while seeing neuro-ophthalmology patients? There are several options but increasingly many providers combine their love of neuro-ophthalmology with other more lucrative specialties such as pediatric ophthalmology, oculoplastics, glaucoma, retina, or comprehensive ophthalmology. Facing this financial dilemma, a neuro-ophthalmologist who operates is quite an attractive commodity for academic chairmen. It is also important to mention that combination practices are not the only solution, however. Many other renowned neuro-ophthalmologists support their salary by research grants or maintaining a very high clinical volume.
So if you find yourself fascinated by the lure of a specialty where "zebras" are commonplace and patients are incredibly grateful for an accurate diagnosis, neuro-ophthalmology may be your chosen career. If you are interested in neuro-ophthalmology as a career while still in residency then you should try to find a mentor who is active in the neuro-ophthalmology world. Unlike many other fellowships, there is no match process for neuro-ophthalmology. In many ways, the process of securing a neuro-op fellowship has changed little in decades.
While there may be other fellowships available throughout the country, these AUPO certified programs have met specific criteria designed to prove that the program is an ideal environment for learning. For this reason they are an ideal starting point when looking for a fellowship. The vast majority of neuro-ophthalmology fellowships do not use the SF match (there are only a rare few that do). As a result, when interested in a particular program you should contact that fellowship program director via email to find out the application deadlines and requirements. The downside to the lack of a match is that competitive fellowship positions may fill up to 3 years in advance. Before you panic, most programs do not fill their spots that early.
Because of the lack of a match and a strict timeline for the application process, you should reach out to the programs you are interested in immediately once you decide to pursue neuro-ophthalmology. Don't wait until all of your friends going into glaucoma and cornea start their SF match application. The application requirements for each program vary although many require an updated CV, personal statement, and 2 or 3 letters of recommendation. If the program is interested in you, then they will offer you an interview. Since there are relatively few applicants compared to other fellowships, you may be interviewing alone on your day. Individual experiences will vary but don't be surprised if you are offered a position at the end of your interview day. Without a match process, fellowships are eager to fill their slots with qualified and talented candidates. If offered a position, you don't have to answer immediately but politely inquire about how long you can have to make your decision. You can always use the excuse that "I need to talk this over with my spouse first." If not married you may wish to talk it over with your Mom… but keep that information to yourself.
In conclusion, I hope that this post has been helpful to portray neuro-ophthalmology as a field that is both full of fascinating cases and relatively easy to combine with other specialties in clinical practice. If you are seriously interested in neuro-ophthalmology as a career, then find your closest neuro-ophthalmologist and talk it over. Next thing you know, you may be writing challenging neuro-ophthalmology questions for ophthoquestions.com!
Want to get more from OphthoQuestions?
Related Posts