Elizabeth Pinney, MD discusses why pursuing a career with Kaiser Permanente was the right fit for her.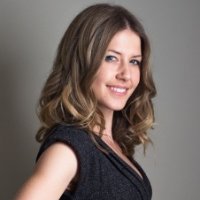 Kaiser Permanente Overview
Kaiser Permanente currently serves more than 11.3 million members in eight states and the District of Columbia. With more than 20,000 physicians, Kaiser Permanente team members represent all specialties and areas of expertise.


Working in a Large Multidisciplinary Physician Group
Schedule/Lifestyle: A large group practice allows for a very regular schedule. This schedule varies between different Kaiser Permanente locations; however, my hours tend to be 8:30-5 Monday through Friday. There is an ophthalmologist on call 24-7 to cover emergency patients as well as any of your personal patients when you are off or in the operating room. As a mother of a small child, this was very important to me. I'm able to work full-time while still having plenty of time to spend with my family.


Mentorship and Partnership: Working with a large group of ophthalmologists with varying backgrounds and experience levels offers the unique opportunity to learn different techniques after completing training. Difficult or unique cases can be scheduled with another surgeon or you can have another subspecialist available to come assist in desired situations. As an example, if I have a severely subluxed lens that I'm worried may go south, I can set the case up in the evening or on a day when my retina friends are operating in the O.R. next door. That way, if the lens drops, the case can be completed with an assist from my retina colleagues without a second surgery. Similarly, in clinic if you have a patient with unclear pathology, you can easily enlist a subspecialist for a second opinion.


Access to Other Medical Specialists: Kaiser Permanente has a vast number of physicians ranging all aspects of medicine. They also provide each physician with a cell phone equipped with a secure texting application, which includes the contact information for all Kaiser Permanente physicians in your location. This provides you with the rare capability of obtaining information from any medical specialty 24-7.


Referral Base: Ophthalmologists at Kaiser Permanente have a built-in referral base including a large number of optometrists. Even when starting out, your surgical volume picks up very quickly. Also, as a subspecialist, you see a large number of interesting/unusual surgical patients. My referrals are very similar to what I experienced during fellowship. This is opposed to early in private practice when you haven't yet established this type of referral base.


Call Schedule: This varies by location, but in San Diego our call schedule is spread out over enough physicians that it is very light/infrequent.


Ancillary Staff: Our offices have a full set of ophthalmic technicians, medical assistants, and clinic/OR schedulers. Each physician is assigned a clinic scheduler, surgical scheduler and small set of medical assistants with whom they generally work with. I personally am not interested in having to worry about hiring/firing/managing ancillary staff. As an employee, while I do have input on whom I work with, I don't have to worry about managerial duties.
Benefits


Salary: In general for California, the starting salary at Kaiser Permanente is significantly higher than starting in private practice. However, the pay ceiling is lower in the long run. Also, some Kaiser Permanente groups (though not all) have surgical incentives.


Paid Leave: generous vacation, educational leave, maternity/paternity leave, sick leave, and jury duty leave. As a salaried employee you also don't have to worry about losing money while taking leave.


Medical, Vision, Mental Health, and Dental Care: The health care offered through Kaiser Permanente is excellent with extremely low deductibles and out of pocket costs.


Retirement Plans: In addition to the usual retirement plans, Kaiser Permanente also offers a unique tax deferred retirement plan called the Keogh Plan.


Other benefits: Disability insurance, life insurance and medical malpractice insurance.
Final Thoughts


Working as an employee in a large healthcare system is not the right choice for everyone. You are not your own boss and do have other personalities to contend with on a daily basis; therefore, its crucial to be a team player. Also, in private practice your earning potential over time will be higher. However, for me, the lifestyle considerations and benefits of working in a large, all-inclusive healthcare system easily made Kaiser Permanente my career choice.
Want to get more from OphthoQuestions?